Ex-Timeshare CEO Sells Hillsboro Beach Mansion
A company tied to auto dealer Al Hendrickson bought the property.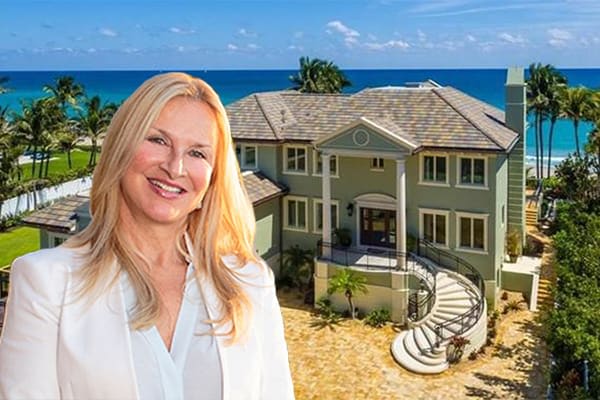 1003 Hillsboro Mile and Coldwell Banker's Sheryl Hodor (Credit: Realtor.com and Coldwell Banker)


UPDATED, 7:00 p.m., Feb. 09: The former CEO of Vacation Break U.S.A., a timeshare company, just sold his oceanfront home in Hillsboro Beach.


Kevin Sheehan and his wife Tracy Crane sold their mansion for $13 million to auto dealer Al Hendrickson.


Property records show Sheehan sold his 11,700-square-foot mansion at 1003 Hillsboro Mile for about $1,110 per square foot. He bought the property in 1997 for $4 million, and paid $1.3 million for an additional 50 feet of oceanfront in 2001, records show.


Play 10 Productions, led by Alfred E. Hendrickson Jr., is the buyer. Hendrickson is the president of Al Hendrickson Toyota, a car dealer in Broward County.
The home hit the market in March asking $18.5 million with Coldwell Banker's Sheryl Hodor. She also arranged the deal with the buyer. It sold at a nearly 30 percent discount off the original asking price.


The three-story, six-bedroom estate includes a home theater, 150 feet of oceanfront and a gaming room. Sheehan completed a renovation of the property last year, Hodor said.


Last year, Russian casino owner
Maxim Smolentsev
paid nearly $15 million for a nearby property. Around the same time, Patrón Spirits Company President and CEO Edward Brown paid
$20
m
illion
for spec home also in Hillsboro Beach.


Correction: A previous version of this story incorrectly identified the buyer as Kevin Sheehan, CEO of Scientific Games Corp.